Whether you are looking for a quick bite to eat or a more formal dining experience our extensive and varied menu has something for everyone. Our head chef Ollie and his talented team create classic modern British dishes with new and exciting flavours using fresh, local ingredients.
As well as a range of seasonal specials, it's fair to say The Running Mare restaurant in Cobham is famous for a couple of things, our seafood menu and of course our renowned Sunday roast.
We also offer al fresco dining in Cobham. We like to think we have one of the best pub gardens in Surrey, offering al fresco drinking and dining options throughout. The expansive patio space has tables of all sizes and the covered Lobster Pot is perfect for events and celebrations.
We hold regular BBQs throughout the summer while the big screen in The Lobster Pot screens all the big sporting events – which incidentally has it's own bar.
The Running Mare offers a variety of outdoor spaces suitable for all occasions whether it's getting together with friends or a more formal event or celebration, making it an ideal place for al fresco dining in Cobham.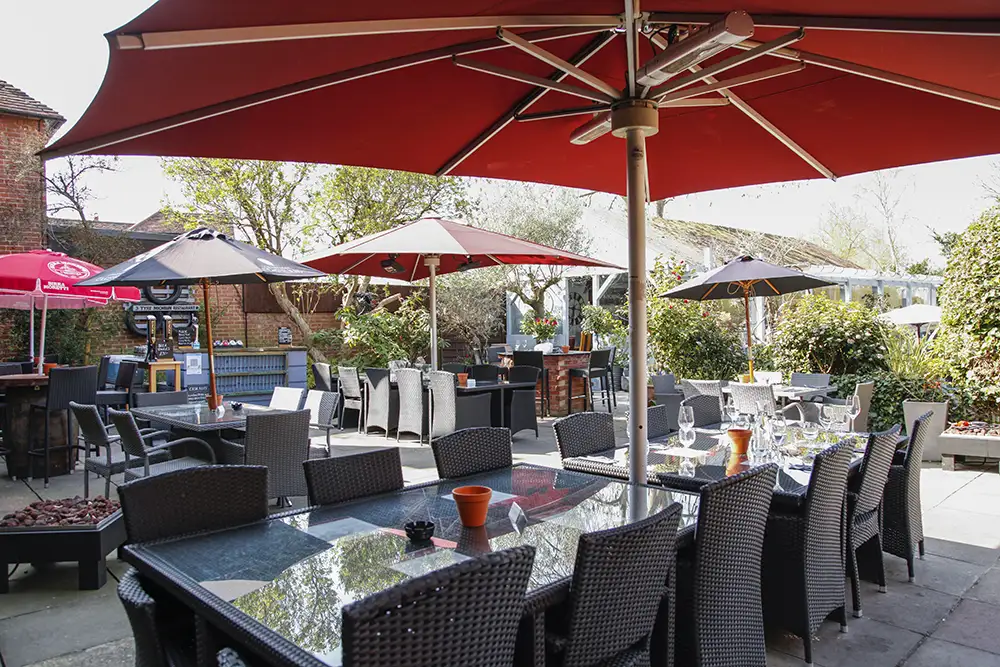 TRADITION MEETS INNOVATION

At its heart, The Running Mare is still very much a traditional English Inn with 300 years of hospitality history but behind that lie an innovative catering team that prides itself in offering the highest quality food, perfect for any occasion.
Our entire menu is created on site using totally fresh ingredients – from our traditional "fish n chips" to homemade burgers and "catch of the day" specials that change every week.
For our famous roasts we use only the finest Scottish sirloin of beef and Welsh lamb to create the ultimate Sunday lunch experience – our ever-changing specials board use only the best, locally produced and resourced ingredients.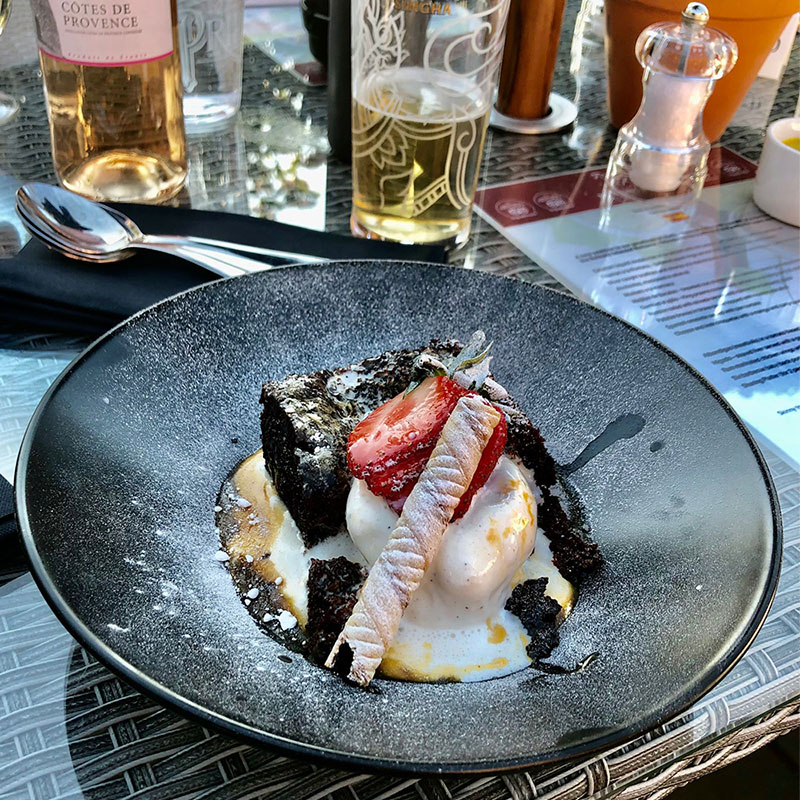 "THE QUEST TO FIND THE ULTIMATE SUNDAY ROAST IS FRAUGHT WITH BELOW-PAR OFFERINGS. NOT HERE, THOUGH – THE MIXED ROAST WITH BEEF, LAMB AND PORK IS WORLD CLASS."
ShortList Magazine
LOCALLY SOURCED INGREDIENTS
The team at The Running Mare restaurant in Cobham are committed to championing local produce, weaving it into our menu whenever possible to create innovative, fresh dishes for our menu and specials.
We have worked with our key produce suppliers for many years and they know exactly what we are looking for, bringing us only the best quality ingredients which allows us to offer a menu full of character based on the best seasonal, local ingredients.
PUB OPENING TIMES
SUNDAY - THURSDAY   11am - 11pm
FRIDAY &  SATURDAY   11am - 12pm
FOOD SERVICE TIMES
MONDAY - FRIDAY: 12pm - 2.30pm   &   6pm - 9pm
SATURDAY: 12pm - 3pm   &   6pm - 9pm
SUNDAY: 12pm - 5pm